Kelly Price & Lo Key Soul Explosion - INDIGO @ THE O2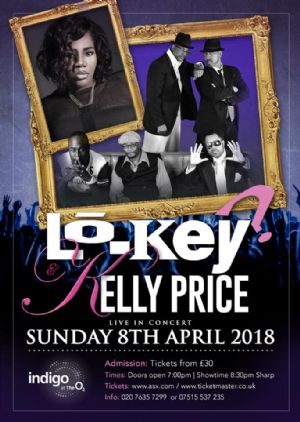 Lo- Key? & Kelly Price Soul Explosion 2018

Two of the 90ís biggest R&B acts come to the world-famous Indigo @ The O2 Arena. Lo-Key? (There first performance in the UK in over 15 years) and Kelly (Soul of A Woman) Price will take you on musical bliss.. Both artists, will be performing songs from their music catalogue, that will take you back to the 90ís when music was at its very best. Expect all the classics and much more!

Location